Chef: Michele Vassallo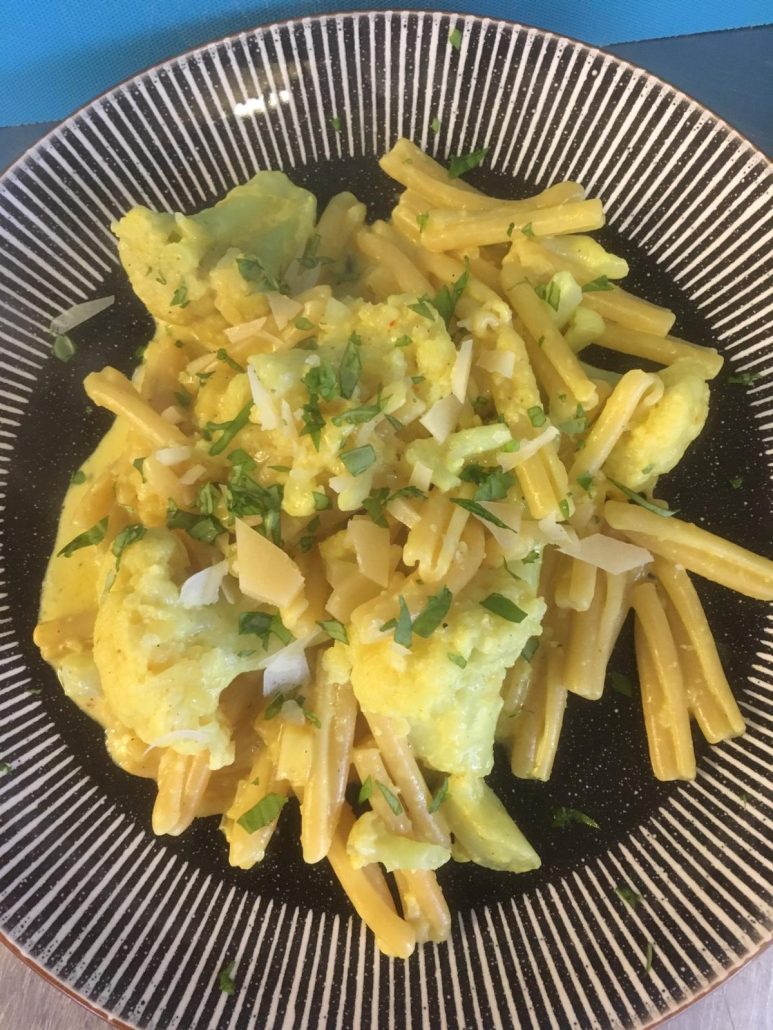 Ingredients 
Pasta Casarecce 

1/2 onion white
1 Garlic clove
parmigiano
1 anchovy
Cider vinegar
Turmeric
Chilli powder
Basil leaves
Method 
Dice your onion and garlic fry of in a seperate pan with 2 tablespoons of of cider vinegar add 1/2 teaspoon of chilli powder 1 tsp of turmeric cook off till onions are soft
Boil Cauliflower in a saucepan till al dente strain off put in cold water hold till later in same pan you cooked the cauliflowers cook the pasta till al dente.
When pasta is almost ready put 1/2 a paddle of pasta water in your frying pan that has onions etc dice up some Parmesan into small cubes drop in pan add your pasta as well stir together till Parmesan starts to melt slightly then it's ready to decorate and eat
Put in a plate flake some Parmesan on top chop basil and top Then enjoy!
Bon Appetito !
http://www.ficuk.com/wp-content/uploads/2017/08/Logo_FIC.png
0
0
Enzo Oliveri
http://www.ficuk.com/wp-content/uploads/2017/08/Logo_FIC.png
Enzo Oliveri
2019-05-21 16:49:13
2019-05-21 16:49:14
Pasta Casarecce