Il 30 Maggio 2019 gli Chefs della Federazione Italiana Cuochi si sono riuniti per un evento alla Cucina Caldesi a Marylebone in London.
2 ore di Cooking Shows per presentare prodotti Piemontesi promossi dalla The Red Pot con il supporto degli Chefs FIC, del Presidente Enzo Oliveri e dello Chef Giancarlo Caldesi.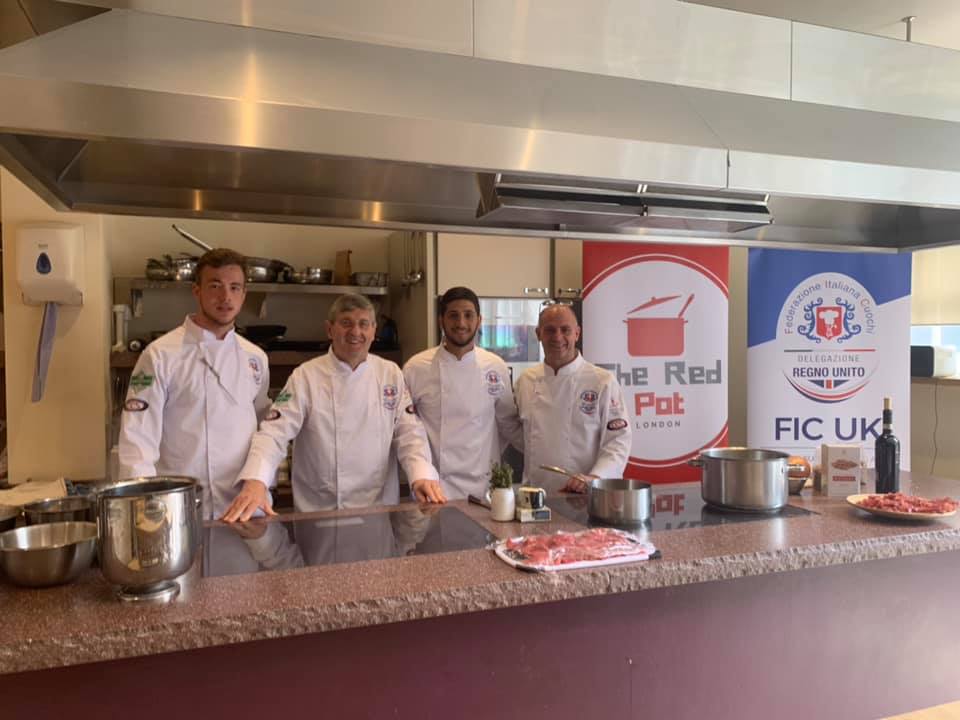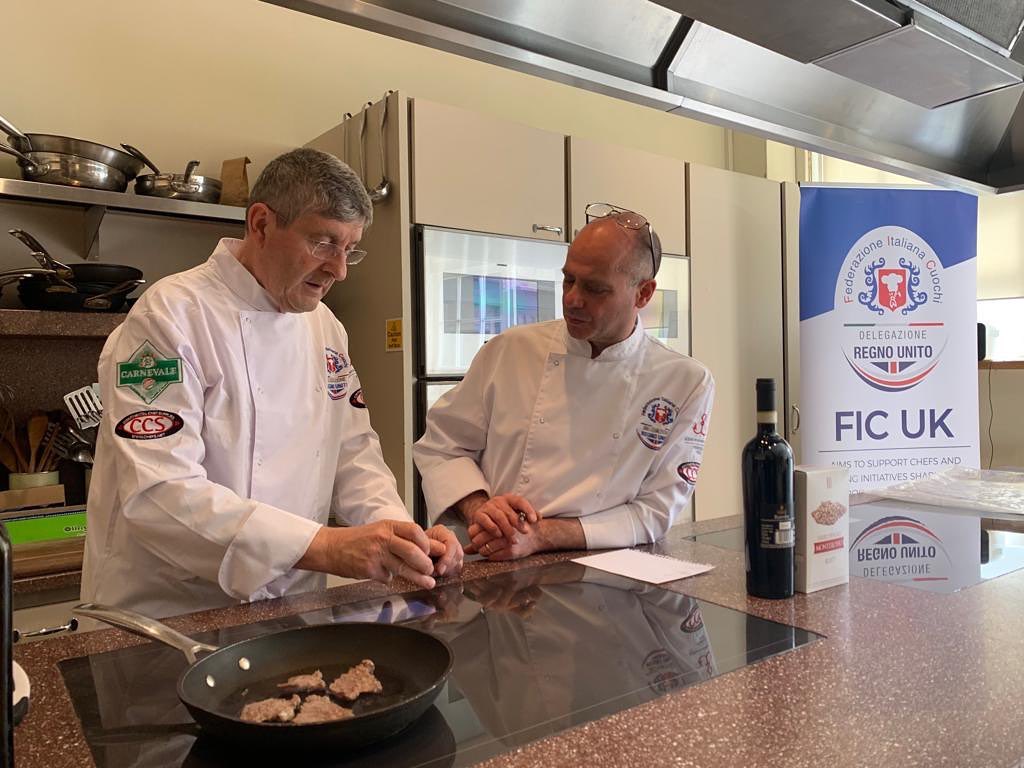 30 May 2019: Federation Italiana Chefs UK Delegation presented 2 hours Cooking Show at Cucina Caldesi in London.
With products from Piemonte by The Red Pot the guests have tasted the recipe of Enzo Oliveri (President of FIC UK) and Giancarlo Caldesi.
http://www.ficuk.com/wp-content/uploads/2017/08/Logo_FIC.png
0
0
Enzo Oliveri
http://www.ficuk.com/wp-content/uploads/2017/08/Logo_FIC.png
Enzo Oliveri
2019-06-10 17:01:58
2019-06-10 17:02:00
The Red Pot Cucina Caldesi