Per continuare l'avventura delle 'Creazioni Alternative', oggi il nostro @max_lezzi ci presenta le LASAGNE ALLA NAPOLETANA.
Let's go!
INGREDIENTI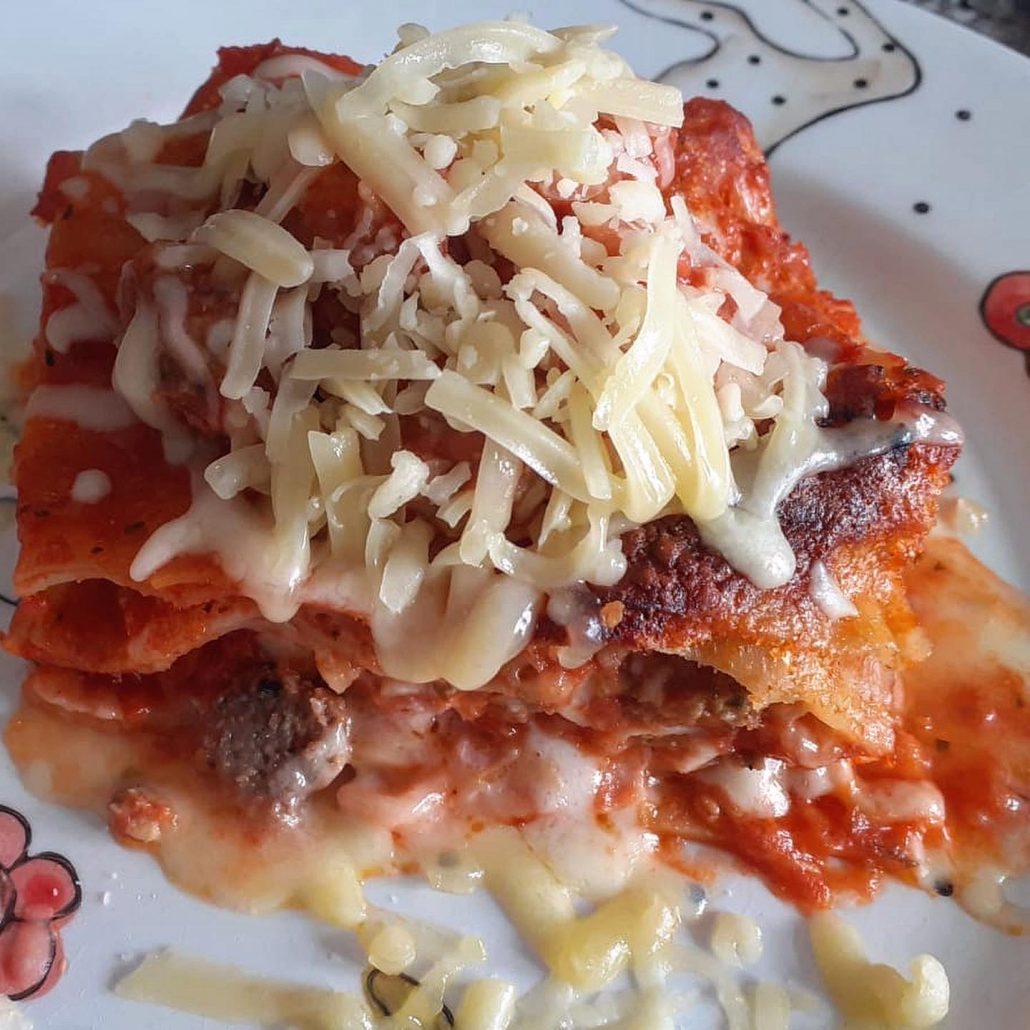 RICETTA LASAGNE
Lasagna pasta sheets.
Ham.
Mozzarella cheese.
Scamorza cheese.
Provolone cheese
Parmigiano reggiano cheese.
Part two.
Tomato sauce.
Carrot.
Onion.
Celery.
Mince meat.
2 eggs.
Greated Parmigiano reggiano cheese.
Bread crumbs
Olive oil.
Garlic.
Salt.
Pepper.
Origano.
Basil.
PROCEDIMENTO
Part first: Meatballs
In a pan put olive oil & garlic.
When garlic golden add chopped onion, carrot, celery.
After 10 minutes add 2 jars of tomato passate.
Add Basil and let it cook on a low heat for an hour.
Add salt & pepper .
Part two.
Put 600 gr of line mince meat in a bowl, add two eggs, sal, pepper, origano, chopped garlic, some grated parmigiano reggiano & some crumbles bread.
Let's mix everything.
Let's have some fun making little one cm diameter meat balls.
Part three.
Fry in very hot extra vergin olive oil the little meatballs.
When all the meatballs are done we will add them to the tomato sauce and let the cook for 30 minutes.
Now let's make the lasagna.
Let's get a tray and put some tomato sauce in the bottom, on top a layer of pasta sheets then tomato, meatballs, ham, mozzarella cheese, greated parmigiano cheese more pasta and so on to fill your tray up to the.
We will bake at 180 degrees for 45 minutes.
Vino rosso Chianti docg.
http://www.ficuk.com/wp-content/uploads/2017/08/Logo_FIC.png
0
0
Enzo Oliveri
http://www.ficuk.com/wp-content/uploads/2017/08/Logo_FIC.png
Enzo Oliveri
2020-04-16 09:05:50
2020-04-16 09:05:53
LASAGNE ALLA NAPOLETANA